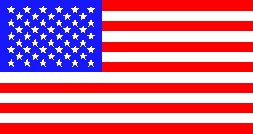 ...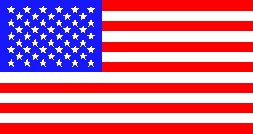 WELCOME TO MANGODANCE'S VOLKSWAGEN TOYs & LITERATURE
(last updated September 1, 2001, large update coming soon)
---
These pages contain guides to Volkswagen & Dune Buggy toys (air-cooled and water-cooled), VW literature, TRADING toy cars, and anything else in the hobby that I find of interest. I am principally a VOLKSWAGEN collector (especially vans, trucks, campers, etc) of any toy manufacturer, and any material (plastic, diecast, rubber, glass, etc.) and sometimes other VW stuff like banners, promo items, badges, etc (see below). I'd appreciate a note or something if you find links that don't work, or other problems, suggestions, etc. Thanks... Mangodance
Note: one aspect of my VW sickness is that I also collect business cards of VW dealers, parts places, or enthusiasts. Basically, anything naming VW, showing a VW car, or VW logo. If you have any you wish to send my way, please contact me. Thanks!!!
The Volkswagen Toy Group is the place to come and talk about VW toy and literature collecting, look at photos, trade, and see new stuff. Come join us, pull up a chair, and talk VWs!
GUIDES TO VOLKSWAGEN TOYS - (many are still under construction)
These are meant to be guides to the toys from each company/category including known variations. I am not cataloging errors. Eventually there should be photos for all models. Promos and exclusives have source links in the "NOTES" sections. Updates occur almost daily. I will also feature VW collectors very soon.
NON-VOLKSWAGEN RELATED TOPICS
PLAYING MANTIS JOHNNY LIGHTNING THUNDERJETS & THUNDERJETS 500 GUIDE -

includes all known releases, promos & variations for the JL, Thunderjets, or Slot Car Enthusiast!!!
I WISH TO TRADE THE FOLLOWING:
First, the disclaimer: The following links are for my TRADES. These cars ARE NOT FOR SALE. My apologies are extended to those wishing to buy cars.
"Give me your poor, your chipped, your seen-better-days beater VWs..."
I'm looking for older beater VWs as well...especially vans. I like the Matchbox molds but will consider others.

The one the only Original Hot Wheels Webring
This site was created May/June 2000. All content and photos on this web site are the creative property of
Mangodance
, ©
2000, and 2001. Images and text from this website must not be copied and used in any fashion without express written consent from the owner.
The brands and car model names are obviously trademarks of the various companies mentioned.
Seemingly, only idle lawyers employed by those companies ever fail to figure that out.
Good luck to them. They need our help.

This page maintained by Mangodance ...